Hai Sobat Setia
™ ZninjaS
™ Kali Ini
™ ZninjaS ™
Akan
Share Cara Pulihkan Akun Yang Terinfeksi Malware Auto like
. ok langsung saja sob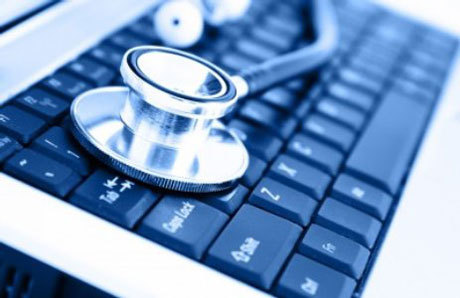 Jakarta
- Program jahat yang baru-baru ini beredar di Facebook makin meresahkan para pengguna di Tanah Air. Berikut cara untuk menghindari atau memulihkan akun yang sudah terinfeksi malware 'Autolike' tersebut.
Program jahat yang menawarkan like pada setiap status pengguna makin gencar beredar. Menurut catatan vaksincom, sedikitnya 2-3 ribuan akun yang sudah terinfeksi oleh program jahat tersebut.
Untuk menghindari serangan malware ini sejatinya cukup mudah. Penguna hanya perlu menghindari ajakan yang menawarkan fitur 'autolike' atau program lain yang sebenarnya tidak disediakan oleh Facebook. Tapi untuk yang sudah terlanjur terjebak, berikut solusinya yang dikutip
detikINET
dari
Vaksincom
, Senin (7/1/2012).
Login ke akun Facebook Anda, masuk ke menu [Privacy Settings] dengan mengklik [*] [Privacy Settings] untuk membuka menu 'Privacy Settings and Tools'. Seperti gambar di bawah ini.
Klik [Apps] pada menu sebelah kiri untuk membuka menu 'App Settings'
Seperti diketahui sebelumnya bahwa malware jahat ini menggunakan aplikasi gadungan bernama Xperia Smartphone from Sony, untuk memulihkan akun yang terinfeksi maka aplikasi tersebut harus dihilangkan terlebih dahulu.
Pada menu App Settings, pada aplikasi dengan nama 'Xperia Smartphone From Sony' klik tanda silang dan jika mendapatkan layar konfirmasi, ingat untuk centang / tick pada kotak kecil dengan pilihan 'Delete all your Xperia Smartphone from Sony activity on Facebook' dan klik tombol [Remove].
Nah
, setelah semua itu dilakukan, maka seluruh postingan yang dilakukan oleh aplikasi gadungan tersebut akan segera dihapus. Para pengguna pun sudah terbebas dari malware yang mengganggu itu.
Selamat mencoba!
Now that you've added your blog, we need to make sure that you own this blog.
Create a new post on your blog. Copy and paste the randomly generated sentence shown above exactly as it is given anywhere in your new post. Publish the new post so that it is viewable at your blog's URL.
Once this sentence is on your blog, come back to your PPP account and press the claim blog button. You can remove the post after you have successfully claimed the blog.
sumber : detik.com
Posted by
Thursday, January 17, 2013
and have 0 comments
, Published at